ReThink Athens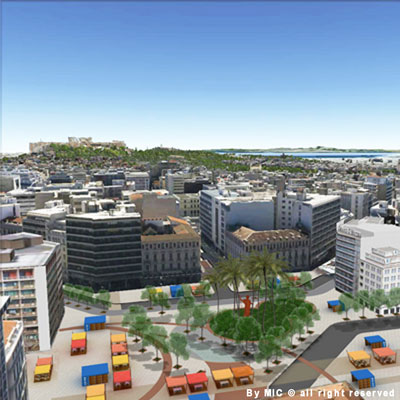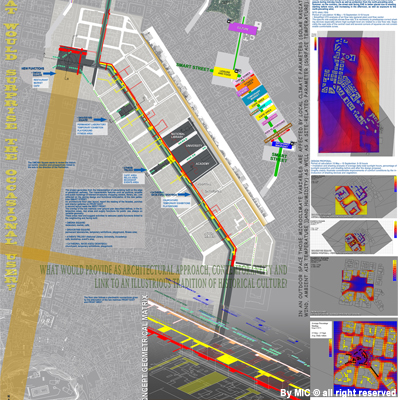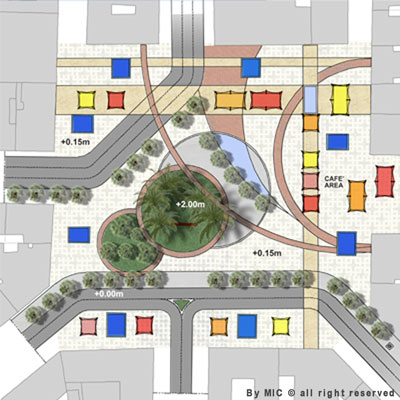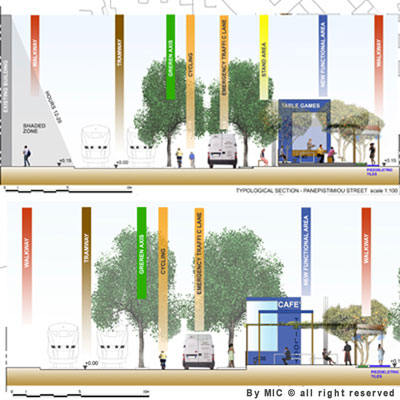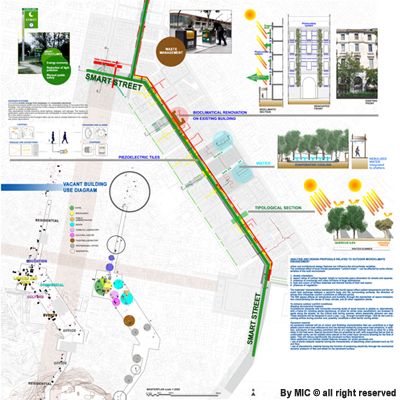 Year: 2012
Location: Athens, Greece
Status: COMPETITION

Client: Onassis Foundation
Object: Creation of a new city center in Athens
Mission realized: Preliminary project
Professional role:
Sustainable architectural and structural project: Arch. Maria Irene Cardillo
Team project: Studio Architettura MICardillo
The project generates from the interpretation of pre-existing built on the edge of pedestrian walkway. The characteristic features such as porticos, arcades and public buildings of interest (museums, shopping centers, library, etc..) are reflected on the paving design and functional articulation of the new pedestrian SMART STREET. An architectural floor plan layout, report the reading of the facades, porches and interior galleries on FRONT EAST. A second layout reads the WEST FRONT.
The typical section of Panepistimiou Street is characterized by functional areas and pedestrian areas separate but related to each other. The architectural project has not been apart from the analysis of climatic context.
The west side of the road section of Panepistimiou Street receives shade from late morning to evening. The east side is rather sunny throughout the course of the day almost completely. The elements of climate mitigation were an integral part in the redevelopment project. Clean volumes, by the coloring unitary-blue as a tribute to sea, that laps the shores of Greece, chromaticism that is associated to decorative paintings of the metopes of ancient temples, but above all as a tribute to the flag of the great Greek Nation.