Pista kart e Circuito di Guida Sicura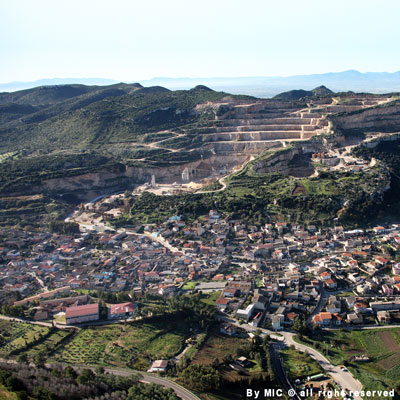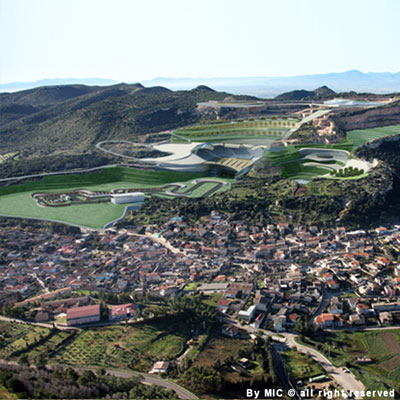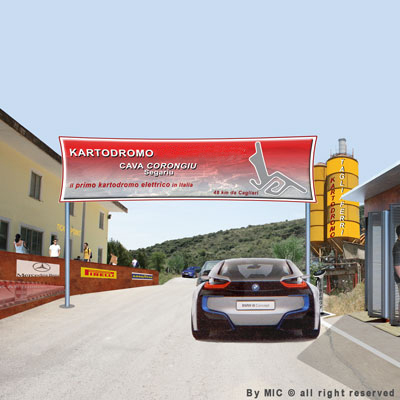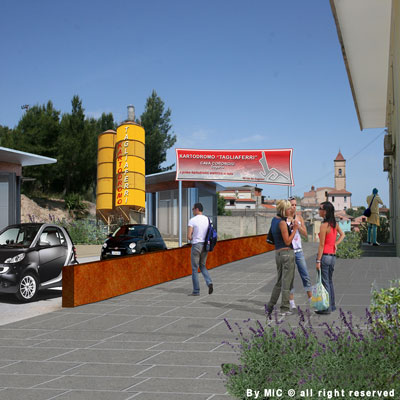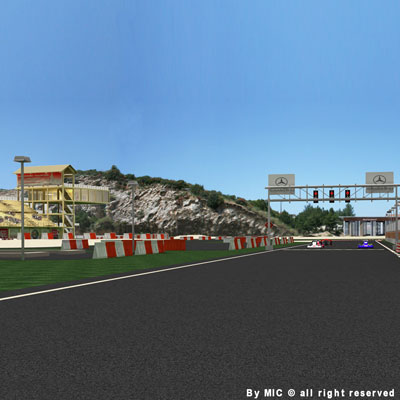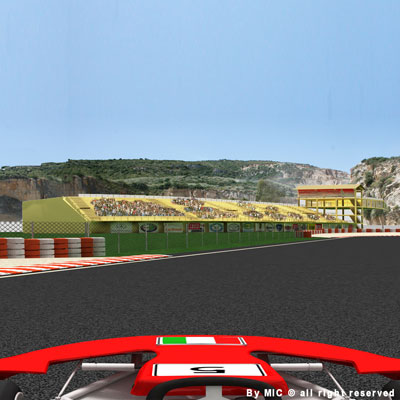 Year: 2012
Location: Segariu (VS), Italia
Status: IN PROGRESS

PROGETTO DI RICONVERSIONE FUNZIONALE DI UNA CAVA
KARTODROMO e PISTA DI GUIDA SICURA A SEGARIU
PROJECT OF FUNCTIONAL CONVERSION OF A QUARRY
KART and SAFE DRIVING RACES AT SEGARIU
Client: Private
Object: Realization of a Kart and Safe Driving Race with related services:
- Tickets
- Paddock
- Box and Park closed
- Restaurant
- Cafeteria
- Parking
Area: 50ha
Mission realized: Preliminary and final project
Professional role:
Sustainable architectural and structural project:: Arch. Maria Irene Cardillo
Team project: Studio Architettura MICardillo
Bioclimatic project: Prof. Arch. M. Grosso
La scelta progettuale prevede l'inserimento dell'impianto sul confine est della cava.
The project provides for the insertion of the implant on the east side of the quarry.
L'accesso principale è stato previsto da Via Torrente ed è stato sfruttato l'edificio esistente come Edificio Accoglienza - Ticket Office.
The main entrance has been provided by Via Torrente and has been used the existing building as Reception Building- Ticket Office.
All'ingresso sono stati inseriti i serbatoi come simbolo di archeologia industriale, utilizzati precedentemente per l'estrazione di cava. Essi sono diventati il Landmark su cui affiggere manifesti, sponsor etc.
At the entrance were placed tanks as a symbol of industrial archeology, previously used for the extraction of quarry. They have become the Landmark to put up posters, sponsors, etc..
È stato previsto un ampio parcheggio lungo il Torrente per garantire una maggiore fruizione dei visitatori, che potranno poi raggiungere le tribune attraversando l'area che ospita il punto ristoro.
It has been provided ample parking along the river to ensure greater enjoyment of visitors, who can reach the tribunes through the area that host the food point.
Le tribune sfruttano la differenza di quota tra i due livelli di cava attualmente esistenti e garantiscono visibilità a tutti i visitatori non solo della partenza e dell'arrivo ma di tutto il circuito.
The tribunes exploit the height difference between the two levels of existing quarry and provide visibility to all visitors not only of the departure and arrival, but of the entire circuit.
La struttura esistente in cemento è stata invece convertita in un ascensore panoramico che permette l'accesso alle tribune e ad una terrazza-bar che si affaccia sulla pista e che si adagia all'orografia esistente.
The existing concrete structure was instead converted into a panoramic elevator that allows access to the tribunes and a terrace-bar overlooking the track and which lies orography exists.
IL CIRCUITO - THE CIRCUIT
Il circuito è stato progettato per ospitare Competizioni di Kart Nazionali e Internazionali rispondendo ai requisiti della Normativa di riferimento.
The circuit has been designed to host National and International Kart Competitions responding to the requirements of the Regulations reference.
La lunghezza del circuito è di 1,2 km con una larghezza della pista di 8 m.
The length of the circuit is 1.2 km with a width of track 8 m.
Il paddock ricopre una superficie di 12000 mq con 200 posti da 6x8 m e un edificio rettangolare che ospita al piano terra i box e al primo piano uffici e sala stampa per i giornalisti.
The paddock covers an area of 12000 square meters with 200 seats (6x8m) and a rectangular building which host box on the ground floor and offices and the press room for journalists on the first floor.
Il circuito prevederà sia competizioni di kart tradizionali (motore a scoppio) sia di Kart elettrici che rappresentano la vera innovazione dell'impianto, soprattutto per la bassissima rumorosità che li caratterizza.
The circuit will include both traditional racing kart (internal combustion engine) and electrical Kart representing the real innovation of the project, especially for very low noise that they are characterize.
Sono stati previsti dei piccoli circuiti di Guida Sicura, mercato in forte crescita che ha lo scopo di sensibilizzare sulla sicurezza stradale.
There are small circuits of Safe Driving, rapidly growing market which aims to raise awareness about road safety.
Le diverse attività combinate tra di loro permetteranno una fruibilità di utenti molto varia.
The various combined activities allow a varied.