Design of an urban block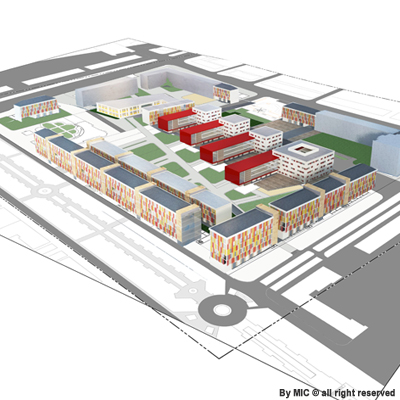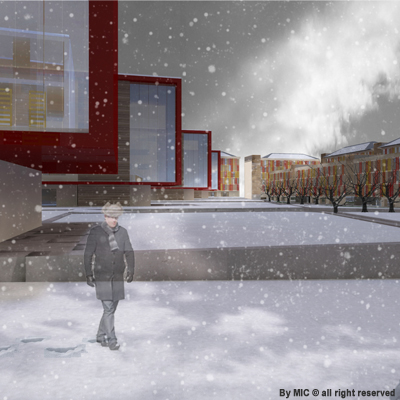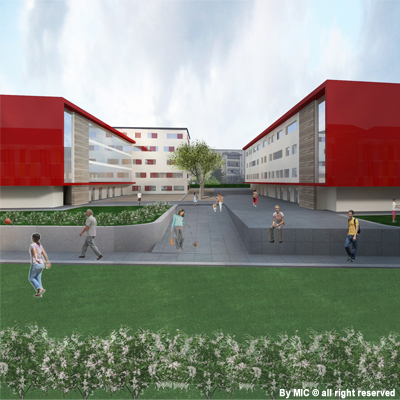 Year: 2013
Location: Belgorod, Russia
Status: COMPETITION

Client: Municipality of Belgorod
Object: Design of an urban block in the historical centre of Belgorod
Mission realized: Preliminary project
Professional role:
Sustainable architectural and structural project: Arch. Maria Irene Cardillo
Team project: Studio Architettura MICardillo

The contemporary architectural vision of the project, revisits some typical features of the historical city. The project conceives the Block as a court within a court: the perimeter buildings hide a second hierarchy of inner buildings with the aim to define a quiet and protected garden-courtyard.
The core of the block proposes a type of composed building which aggregates the line building type - rationalist and minimalist shaped, with tower buildings that, in the proposition of typological historical use of pavilion roofs, combines the value of historical memory in adherence to the criteria of contemporary buildings. They are disposed marking the historic alignment of the perimetral path walls of the ancient monastery.
Each residential building has a bioclimatic atrium to ensure sustainable energy efficiency of common areas. Even for the distribution of the line buildings inside the block, has been chosen the solution of a gallery inside a bioclimatic facade greenhouse, which will allow a natural heating by irradiation from the surface of glazed low-emissivity windows.